Jeta Krasniqi serves as a project manager at the Kosovo Democratic Institute (KDI) since 2016, focusing on the negotiations between Kosovo and Serbia by working with the parliament to strengthen oversight, transparency and accountability of the process. In addition to inciting internal social and political dialogue through meetings of relevant stakeholders with citizens and civil society, and research analysis. Mrs. Krasniqi is engaged by UN Women as an International Consultant on Prevention and Response to Conflict related sexual violence in Ukraine. At the same time, Mrs. Krasniqi is the deputy chair of the Governmental Commission for the Verification and Recognition of Conflict-related sexual violence victims during the War, representing civil society.
Previously, Mrs. Krasniqi served as Political Advisor to the President of Kosovo, Atifete Jahjaga, where she was engaged in the field of foreign policy, promotion of human rights and gender equality. Mrs. Krasniqi was the Coordinator of the National Council for Survivors of Sexual Violence during the War established by the then President of Kosovo, Atifete Jahjaga. Mrs. Krasniqi has a long-standing commitment to civil society organizations in advancing the role of women in society in Kosovo and Albania. Jeta Krasniqi graduated in International Affairs at the Johns Hopkins University, School of Advanced International Studies (SAIS), and finished her undergraduate studies in International Relations at Eastern Mediterranean University in the Turkish Republic of Northern Cyprus.
Krasniqi is a board member of the Kosovo Women's Network and the Kosovo American Educational Fund (KAEF).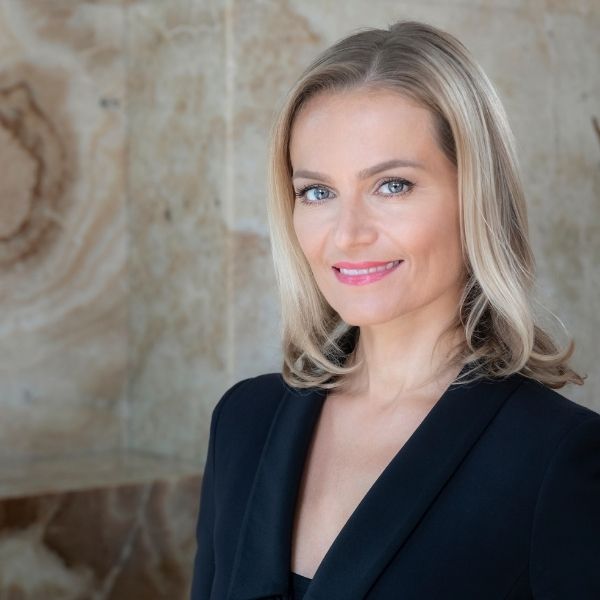 Katarina Kresal is President and Founder of the European Centre for Dispute Resolution, a regional institutional provider of alternative dispute resolution procedures and consulting institution for the Rule of Law projects, based in Ljubljana, Slovenia. A specific expertise of Ms. Kresal as an ADR expert is in designing mediation systems and various ADR schemes, their capacities, including the integration of women, and she is engaged in various international projects as an international consultant. Ms. Kresal is also Managing Partner and Head of the Dispute Resolution Department at the Law Firm Miro Senica and Attorneys, Ltd. Prior to her work as an attorney she gained her experience in dispute resolution and corporate commercial matters as an independent advisor, director of the legal department and member of supervisory boards in various Slovenian companies as well as a judicial clerk in the biggest court in Slovenia – the District Court of Ljubljana. Apart from her extensive legal career, Ms Kresal is a prominent political figure, having served as Minister of the Interior, member of the National Assembly (MP) and president of the parliamentary party Liberal Democracy of Slovenia as well as vice-president of the Liberal International.