Bochra Belhaj Hmida Sahli
Attorney at the Court of Cassation specializing in the field of social and family law, women, children, and human rights. Member of the Assembly of People's Representatives (ARP) since 2014. Feminist activist. She contributed to the creation of several associations and networks. President of the Tunisian Association of Democratic Women from 1995 to 2001 and General Secretary from 2003 to 2005. Member of the first network of Arab women in 2015. President of the Committee on Rights and Freedoms of the People's Assembly from January 2015 to March 2016. President of the Committee on Individual Freedoms and Equality COLIBE. Contributed to many campaigns for human and human rights. She has given several conferences in Tunisia, the Arab world, Europe and America. Honors and Awards: Has received a medal of the Order of the Republic, type 2, August 13, 2018. Honored by several Arab and Western organizations and women's magazines, she also received the Anna Lindh 2015 Civil Society Award. Won 2018 award Heroe of the Global Campaign against Extremism and Intolerance came of the International Coalition of Hope. Member of G7 Advisory Council for Equality between Women and Men. 
Ouided Bouchamaoui
Mrs. Ouided  Bouchamaoui  is a shareholder  and  administrator  of  the Hedi  Bouchamaoui  Group. In May 2011, she became the first woman to be elected as President of the Tunisian Confederation of Industry, Trade and Handicrafts (UTICA). In  2013,  UTICA, in partnership with the Tunisian General  Labor  Union (UGTT),  the  Tunisian  Human  Rights  League  (LTDH),  and  the  Tunisian  Order  of  Lawyers,  formed  "The  Tunisian  National  Dialogue  Quartet", which was awarded with the Nobel Peace Prize in 2015. Mrs. Ouided  Bouchamaoui is the recipient of several awards, receiving in 2015 the title of  "Grand  Officer of  the  Order  of  the  Republic – First  Class" by the Tunisian President Mr.  Beji  Caid  Essebsi, and the "Legion  d'honneur"  from  the  French  President,  Mr.  François  Hollande.  In  2016,  Mrs.  Bouchamoui  became  member  of  Business  for  Peace  Foundation,  and  joined  the  Foundation  Culture  of  Peace.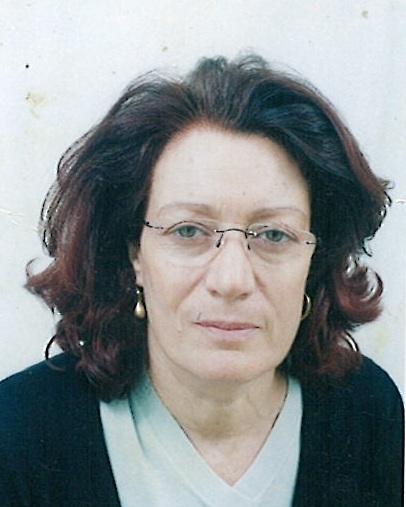 Khadija Cherif
Khadija Cherif is a feminist activist and winner of the 2014 Minerva Award. In August 2015, she was awarded the Legion of Honor, granted by the President of the Republic of Tunisia. She teaches sociology at the University of Tunis. Parallel to her academic work, she is involved in the Tunisian civil society movement. She joined the Tunisian League of Human Rights (LTDH) in the early 80s. From 1985 until 1994 she was first the Chair of the Women's Commission and then Vice-President of the National Board. She is a founding member of the Tunisian Association of Democratic Women (ATFD) and the Women's Association for Research and Development (AFRD). After the revolution, she was appointed to the High Authority to prepare for the democratic transition. Today she chairs the ATFD's Equality in Legacy Commission. In 2008 she received the Human Rights Prize of the French Republic on behalf of the ATFD. She has several publications on women's rights and social change