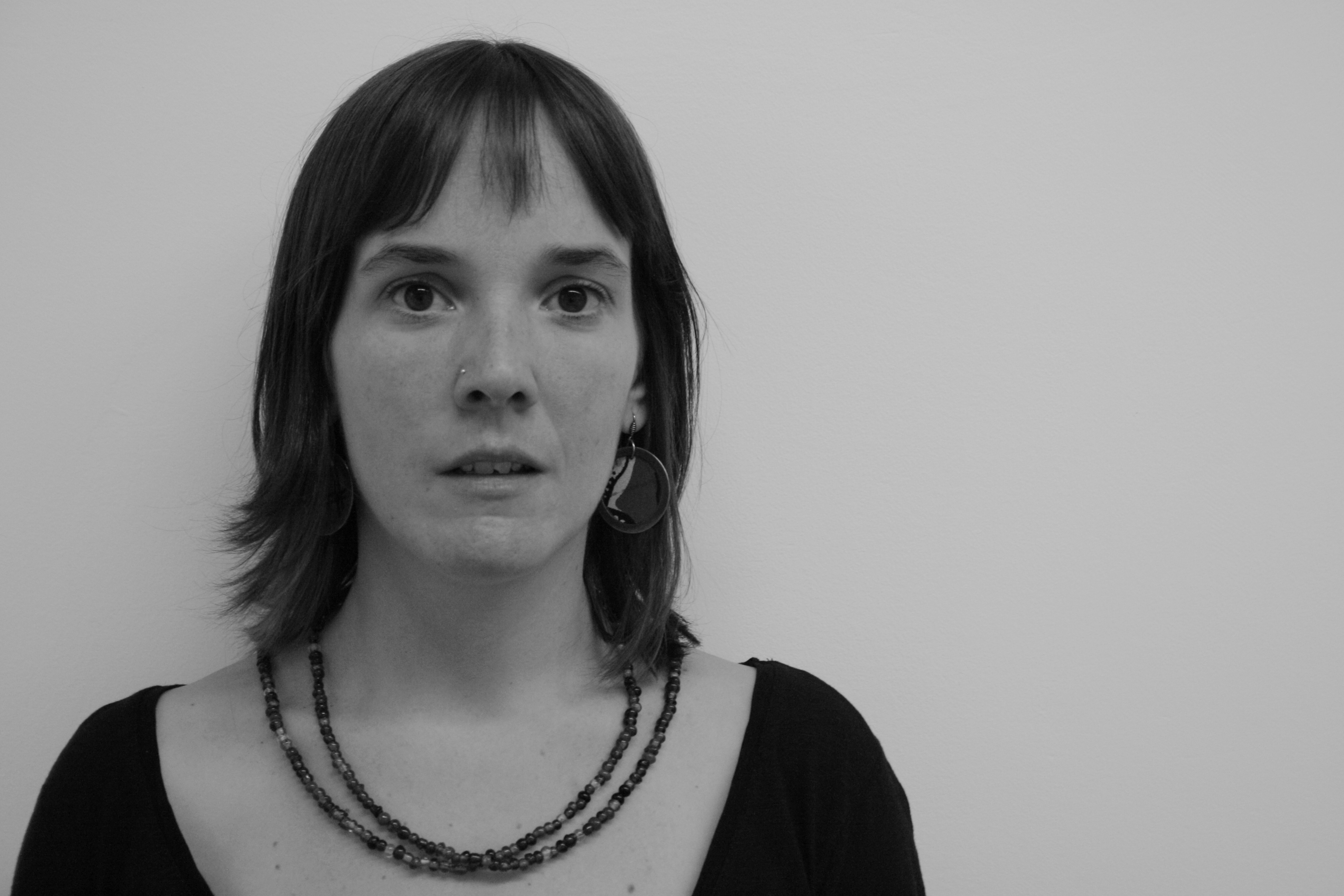 María Villellas Ariño
María  Villellas  Ariño  is a researcher at  the  Program  for  Conflicts  and  Peacebuilding,  School  for  a  Culture  of  Peace  (Universitat  Autònoma  de  Barcelona).  She  teaches  at  the  UAB  Postgraduate  Diploma  in  Culture  of  Peace  and  other  postgraduate  programs  at  several  Spanish  universities.  Her  main  areas  of  expertise  are:  gender  analysis  of  conflicts  and  peace  processes,  and  the  Women,  Peace  and  Security  agenda.  She  has  been  a  consultant  for  national  and  international  institutions  on  issues  related  to  peace  processes  and  the  Women,  Peace  and  Security  agenda,  and  has  provided  technical  support  to  several  Track  II  initiatives  regarding  women's  participation  and  gender  issues.  She  has  participated  in  several  policy  making  processes  such  as  the  consultation  process  with  civil  society  for  the  preparation  of  the  II  National  Action  Plan  on  Women,  Peace  and  Security  by  the  Spanish  government  and  the  Action  Plan:  Women  and  Peacebuilding  in  Spanish  Co-operation,  by  AECID  (Spanish  Aid  Agency).  She  is  a  board member of the Spanish section of the Women's  International  League  for  Peace  and  Freedom  (WILPF).  She  holds  a  Master's  Degree  in  Women,  Gender  and  Citizenship  Studies  by  the  Interuniversity  Institute  for  Women  and  Gender  Studies  and  is  a  doctoral  candidate  at  the  same  program. She has written several articles and reports  on  the  analysis  of  armed  conflicts  and  peacebuilding  from  a  gender perspective, and is  the coauthor  of  the  yearbook  "Alerta!  Report  on  conflicts,  human  rights  and  peacebuilding". She  has  worked  as  a  freelance  translator,  translating  from  English  into  Spanish  the  books  Sexual  Violence  and  Armed  Conflicts  by  Jannie  L.  Leatherman,  Women  and  wars  byCarol  Cohn  (ed.)  and  Children  and  Global  Conflict  by  Kim  Huynh,  Bina  D'Costa  and  Katrina  Lee-Koo,and  also  translating  reports  for  NOREF.
María Villellas Ariño est chercheuse au Programme pour les Conflits et la Consolidation de la Paix, École pour une Culture de la Paix (Universitat Autònoma de Barcelona). Elle enseigne au diplôme d'études supérieures en culture de la paix de l'UAB et dans plusieurs universités espagnoles. Ses principaux domaines d'expertise sont  l'analyse de genre des conflits et des processus de paix ainsi que l'agenda des femmes, de la paix et de la sécurité. Elle a été consultante pour des institutions nationales et internationales sur des questions liées aux processus de paix et au programme Femmes, paix et sécurité, et a fourni un soutien technique à plusieurs initiatives de suivi concernant la participation des femmes et les questions de genre. Elle a participé à plusieurs processus d'élaboration de politiques tels que le processus de consultation avec la société civile pour la préparation du II Plan d'action national sur les femmes, la paix et la sécurité par le gouvernement espagnol et le Plan d'action: Femmes et consolidation de la paix en Espagne. AECID (Agence espagnole d'aide). Elle est membre du conseil d'administration de la section espagnole de la Ligue internationale des femmes pour la paix et la liberté (WILPF). Elle est titulaire d'une maîtrise en études sur les femmes, le genre et la citoyenneté à  l'Institut interuniversitaire pour les femmes et les études de genre et elle est candidate au doctorat dans le même programme. Elle a écrit plusieurs articles et rapports sur l'analyse des conflits armés et la consolidation de la paix d'une perspective de genre, et est co-autrice de l'annuaire "Alerta! Rapport sur les conflits, les droits de l'homme et la consolidation de la paix ". Elle a travaillé comme traductrice indépendante, en traduisant de l'anglais à l'espagnol les livres « Sexual Violence and Armed Conflicts » de Jannie L. Leatherman, « Women and wars » de Carol Cohn (éd.) et "Children and Global Conflict" de Kim Huynh, Bina D'Costa et Katrina. Lee-Koo, ainsi que des rapports pour le NOREF.
María Teresa Fernández
As  the  first  female  Deputy  Prime  Minister  in  Spanish  history, María  Teresa  Fernández  de  la  Vega  has  inspired  many  women  to  pursue  politics  and  defend  the  rights  of  women. Shortly  after  obtaining  her  law  degree  and  becoming  a  judge, she  entered  politics,  where  she  took  on  various  roles as  Secretary  of  State  of  Justice,  parliamentarian  and  general  secretary  of  the  Socialist  Parliamentary  Group.  Mrs Fernández de la Vega  has  also  been  a  member  of  the  Civil  Society  Advisory  to  UN  Women.  Currently,  she  serves  as  permanent  member  of  the  Council  of  State  of  Spain  and  is  founder  and  President  of  the  Mujeres  por  África  Foundation,  for  the  purpose  of  contributing  to  the  development  of  Africa  through  the  drive  of  its  women.
María Teresa Fernández de la Vega, première vice-premier ministre de l'histoire espagnole, a inspiré de nombreuses femmes à poursuivre la politique et à défendre les droits des femmes. Peu de temps après avoir obtenu son diplôme en droit et être devenue juge, elle est entrée en politique et a assumé divers rôles tels que secrétaire d'État à la justice, représentant parlementaire et secrétaire générale du groupe parlementaire socialiste. Mme Fernández de la Vega a également été membre du Comité consultatif de la société civile auprès d'ONU Femmes. Actuellement, elle est membre permanente du Conseil d'État espagnol ainsi que fondatrice et présidente de la Fondation Mujeres por África, dans le but de contribuer au développement de l'Afrique à travers le dynamisme de ses femmes.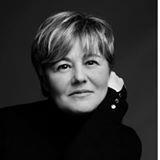 María Solanas
María Solanas is a researcher and the director of programs in Gender issues and  global  governance  at  the  Elcano Royal  Institute  (Real  Instituto  Elcano),  the  leading  Spanish  think-tank  on  international  relations  and strategic studies. Senior expert in international relations, with 25 years of experience in political  analysis  of  international  scenarios, conflict  analysis,  research  on  international  affairs,  evaluation  of  public  policies  and  strategic  partnership  building. Previously,  she  was  Executive  Senior  Policy  Adviser  on  International  Affairs  at  the  Spanish  Prime  Minister  Office  (2004-11),  and  was  responsible  for  Latin  America,  Asia-Pacific  and  Sub-Saharan  Africa,  in  addition  to migration  and  human rights. She has been Coordinator  of  the  Spanish  Socialist  Worker's  Party  Secretariat  for  International  Relations  (2003-04),  being responsible  for  European  Union,  Central  and  Eastern  Europe  and  former  URSS  countries  (1993-2003).  In February 2018, she has been nominated Vicepresident  of  the  UNICEF  National  Committee  in  Spain. She  has  a  BA  in  Sociology  &  Political  Science  and  a  BA  in  Journalism  from  the  Madrid's  Complutense  University.
María Solanas est chercheuse et directrice des programmes sur les questions de genre et la gouvernance mondiale à l'Institut Royal Elcano (Real Instituto Elcano), le principal think-tank espagnol sur les relations internationales et les études stratégiques. Expert sénior en relations internationales, avec 25 ans d'expérience dans l'analyse politique de scénarios internationaux, l'analyse des conflits, la recherche sur les affaires internationales, l'évaluation des politiques publiques et la construction de partenariats stratégiques. Auparavant, elle était conseillère politique sénior pour les affaires internationales au Bureau du Premier ministre espagnol (2004-11) et responsable de l'Amérique latine, de l'Asie-Pacifique et de l'Afrique subsaharienne, en plus des migrations et des droits de l'homme. Elle a été coordinatrice du Secrétariat du Parti socialiste des travailleurs espagnols pour les relations internationales (2003-04), responsable de l'Union européenne, de l'Europe centrale et orientale et des anciens pays de l'URSS (1993-2003). En février 2018, elle a été nommée vice-présidente du Comité national de l'UNICEF en Espagne. Elle est titulaire d'un baccalauréat en sociologie et sciences politiques et d'un baccalauréat en journalisme à l'Université Complutense de Madrid.