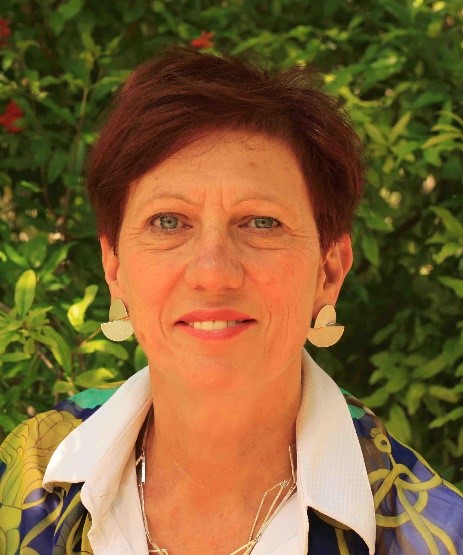 Kalliope Agapiou Josephides
Kalliope Agapiou Josephides is Jean Monnet Chair Holder at the University of Cyprus, and elected Council Member of the Global Campus of Human Rights, Venice. She served as Chair of the European Institute for Gender Equality, Vilnius, and Vice-President of the European Inter University Centre for Human Rights and Democratisation, Venice. She holds a PhD in Political Science from Paris I Panthéon-Sorbonne University, and has extensive national, regional, and international experience in Gender Equality, Human Rights, Women, Peace and Security, Constitution-Building, and International Negotiations. She is regular Convener of the Venice School of Human Rights, on Women, Peace and Security and CEDAW, Conflict-Related Sexual Violence, Gender-Based Violence, Human Rights Defenders… She is the lead author for the European Parliament study on Women in Democratic Transitions, lead expert for the gender dimension in the UN Global Study on Children Deprived of Liberty, and national expert for Cyprus's National Action Plan for the UN Security Council Resolution 1325. Her vision for women's role and empowerment in transforming, substantiating and sustaining democracy, preventing conflicts and securing peace and security, motivated her to join the group of founding members of the MWMN, and to co-initiate the establishment of the MWMN/Cyprus Antenna, with a view to strengthen the role of women as drivers of peace and active agents in all areas of life.
Geographical expertise: Euro-Mediterranean area and Africa
Topical expertise: gender and inclusion, constitution-making, and power-sharing
Languages: Greek, French and English, fluent in German and Spanish and basic knowledge of Italian and Chinese
Emine Çolak
Emine Çolak is a Turkish Cypriot lawyer/barrister practicing in Nicosia since 1982, specializing in human rights. For 25 years, she has trained in and used mediation and negotiation skills professionally and in activism. She is member of several cross community dialogue groups for reconciliation and reunification focusing on tangible ways to resolve the frozen conflict. She coordinated Committees negotiating laws attached to the comprehensive solution proposal, the Annan Plan in 2004. As a co-founder and head of the Turkish Cypriot Human Rights Foundation for 10 years, she worked to elevate the standard of human rights in her community through awareness raising, reporting and legal challenges also contributing to the formation of the Immoveable Property Commission to solve property disputes pending a solution. She speaks fluent Turkish and English and reasonable French. During 2015 and 2016 she served as the Foreign Minister of her community. She considers her expertise to be in conflict dynamics arising after independence in former colonies with communities clashing over ethnic/linguistic differences believing that reinforcing human rights is an essential tool for overcoming disputes within and between communities. Being dedicated to achieving gender equality and the effective participation of women in all fields of life and governance she regards the absence of enough women and gender sensitivity peace processes is clearly a major cause of the limited success of many of them. Consequently, she is now a member of the Women Mediators Across the Commonwealth and the Mediterranean Women Mediators networks, and co-founder of its Cyprus Antenna.
Geographical expertise: Cyprus
Topical expertise: conflict dynamics, ethnic/linguistic conflicts, human rights
Languages: English, Turkish, and reasonable French
Maria Hadjipavlou
Maria Hadjipavlou, is a retired Associate Professor from the University of Cyprus. She holds a Ph.D. in Social and Political Change from Boston University, was a post-doctoral fellow at Harvard University and member of its International Conflict Analysis and Resolution Program. She cofounded the Center on International Conflict Resolution at Columbia University. She published widely on gender related issues, conflict resolution and peacebuilding on which she also coordinated a number of research projects and is often invited to universities and international fora to share her experience. She conducts training in conflict resolution and gender awareness building especially in conflict situations including for UNFPA and has trained women in several countries. She is currently working on a book on 40 years of peace engagement work in Cyprus. Her book Women and Change in Cyprus: Feminisms, Gender and Conflict (I.B.Tauris, 2010) has become a reference book. As an activist, she was a founding member and president of the NGO "Cyprus Peace Center"; of "Hands Across the Divide"; and a co-founder of the Cyprus Academic Dialogue and the "Gender Advisory Team" working exclusively on implementing and integrating UNSC Resolution 1325 in the Cypriot negotiations. In 2015, she was appointed member of the Technical Committee on Gender Equality advising peace negotiators on gender equality provisions. She has been a founding member of the MWMN because she strongly believes that women's meaningful participation in peace processes and post conflict peace building is not only a democratic right but has also proven to contribute to sustainable peace and gender equality efforts. She has been instrumental in establishing the MWMN/Cyprus Antenna in 2019.
Geographical expertise: Mediterranean region and Middle East (israeli-Palestinian conflict)
Topical expertise: Conflict resolution, feminist theories, WPS narrative, gender
Languages: Greek, English and some French 
Özge Özoğul
Özge Özoğul is the Operations Officer of the Association for Historical Dialogue and Research (AHDR), a multi-communal civil society organization that plays a role in the peacebuilding process in Cyprus through education. She is pursuing a Ph.D. in the Basque Country in the Doctoral Program 'Education: School, Language and Society'. She is from Nicosia, Cyprus, and graduated from the University of Southampton, the United Kingdom. She received her M.A. degree from the University of Groningen, the Netherlands, in Multilingualism with a specialization in Multilingual Education and Language Policy Planning. She had opportunities to enhance her knowledge and skills in peacebuilding and mediation further through her position at the AHDR and attending trainings, which encouraged her to connect with mediators and be actively engaged in mediation. She became a member of the MWMN in order to learn with and from members; to give visibility to women's voices locally, regionally and internationally; advocate for the implementation of UN Security Council Resolutions; and to strengthen collaboration between WPS and YPS agendas. One of her values is reflection which contributes to her being an effective practitioner, and nurtures responsibility, creativity and advancement. Through her position, she plays an active role in crafting and implementing educational interventions that i) promote dialogue, cooperation and trust between different communities in Cyprus, and within each community; ii) foster critical thinking, multi-perspectivity and historical understanding; and iii) provide spaces for inquiry and peer to peer learning. She also facilitates peace education workshops.
Geographical expertise: Cyprus
Topical expertise: Multilingualism, Linguistic Diversity, Language Policy, Intercultural Competence
Languages: Turkish, English, Spanish
Sophia Papastavrou
Sophia Papastavrou is a citizen of Canada and Cyprus and spent her formative years in Dominican Republic and Ghana before immigrating to Canada. She holds a Ph.D. in Social Justice Education at the Ontario Institute for Studies in Education of the University of Toronto. Her dissertation entitled: Women's Organizations for Peace: Moving Beyond the Rhetoric of the Cyprus Problem was the result of over 7 years of field research in a frozen conflict zone. She has previously worked on consultancies with the OSCE Mission to Croatia, the World Bank, and the United Nations. Sophia held the role of Gender Technical Lead at World Vision International Middle East and Eastern Europe covering fragile states and the Syria Response. Prior to holding this position, she led the Gender Learning Hub, including management of the Gender Based Violence Regional project. Sophia was a speaker at TEDx Nicosia Women in 2015 and recently, worked with women's civil society to co- create the first White Book of Best Practice on UNSCR 1325 on Women, Peace and Security in Cyprus. She was selected as part of the She-Experts initiative by the Mediterranean Institute of Gender Studies (MIGS) aiming to enhance the visibility and impact of women in their professional capacity.  She joined the network because of her commitment and passion for women in peace building specifically building gender data and gender assessments to inform gender transformative approaches to meeting the WPS mandate.
Geographical expertise: Middle East, Eastern Europe, Africa, South East Asia
Topical expertise: Gender-based violence, girls' education, WASH, Women and Agriculture, WPS, Peacebuilding
Languages: English, Greek, basic French
Layık Topcan Mesutoğlu
Layık Topcan Mesutoğlu is a town planner with over 40 years of experience. She graduated from the Middle East Technical University in Ankara. After 36 years of serving in the Town Planning Department of Northern Cyprus she retired as deputy director of the department. Currently, she serves as a consultant on planning and environmental issues. She is a member of the High Committee of Historical and Cultural Heritage. During 2015 – 2020, she was involved in the Cyprus peace negotiations as a member of the Turkish Cypriot Property Working Group.
She has trained in historic preservation, strategic planning and management, sustainable development, gender policies in development planning, and EU environmental acquis. She is a trained mediator and a facilitator.
Ms. Topcan Mesutoğlu has been active in civil society in women, environment, and peace. She has been actively working for the achievement of the goals of sustainable development, environmental protection, historical and cultural heritage conservation, gender equality, and peace.
Ms. Topcan Mesutoğlu regards the absence of gender sensitivity and effective participation of women in peace processes as one of the major constraints preventing success in many conflict prevention and resolution efforts. She considers achieving gender equality and justice, the participation of women in decision-making in all fields of life as a vital element for a sustainable future.
Her strong belief and dedication in the empowerment of women, lead her to join the Mediterranean Women Mediators family and even further motivated her to be one of the co-initiators of MWMN Cyprus Antenna, to strengthen the role of women as active change agents in peace-building, environmental protection and all other areas of life.
Geographical expertise: Cyprus, Turkey
Topical expertise: Town and country planning / spatial planning, sustainable development, property development and environmental protection conflicts over resource management
Languages: English and Turkish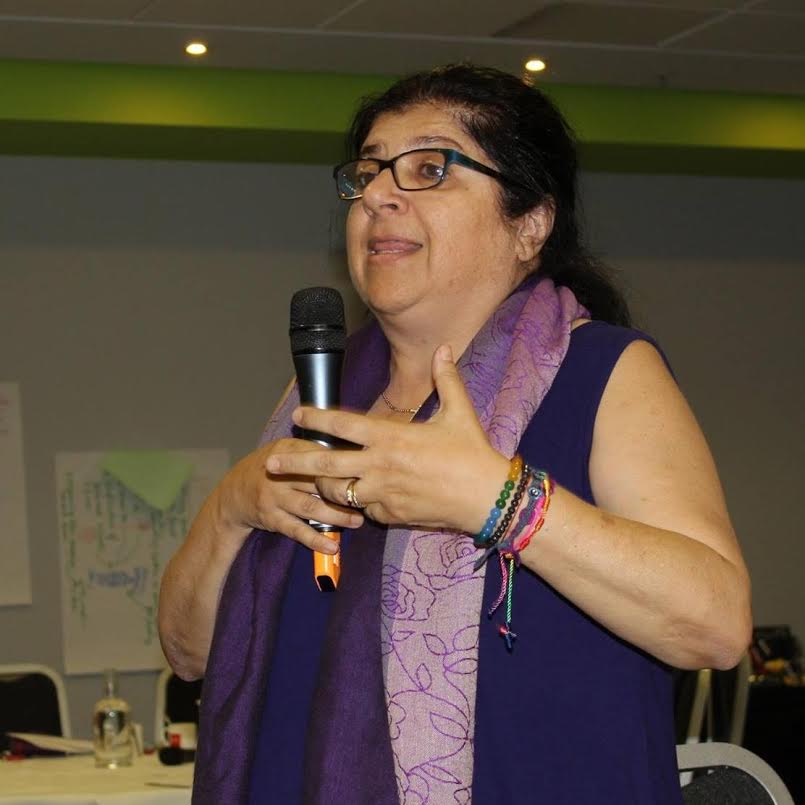 Magda Zenon
Magda Zenon is a peace and human rights activist who brings with her a perspective formed within the contexts of having lived in apartheid South Africa, Greece, and now divided Cyprus. She is an active member of the local civil society with a focus on the integration of a gender perspective in peace processes. She has helped found several civil society organizations, including "Hands Across the Divide", "the Gender Advisory Team", and the Cyprus Women's Lobby and is also a member of the Mediterranean Women Mediators Network and the Women Mediators of the Commonwealth network. She has helped organise a variety of events with multicultural women's and youth groups, including two innovative events whose intention it was to broaden the base of active women on the island. The first was the 'Pathways towards Sustainable Peace: Building UNSC Res 1325 on the Women, Peace and Security Agenda in Cyprus' conference in 2017 that brought together over 50 local women to discuss women, peace and security. The second was the 'Women in Peacebuilding and Mediation in Cyprus: Where we Are and Where to Next?' workshop in 2018 that brought together a diverse group of women from throughout the island to assess the status of the women's peacebuilding movement in Cyprus and analyse obstacles and challenges limiting women's meaningful participation in formal peace-talks. Finally, she is a great believer in the power of storytelling and for over 6 years has hosted online conversations entitled kaleidHERscope with inspiring women from around the world about peacebuilding, gender-based violence and women's participation in decision-making.
Geographical expertise: Southern Africa & Eastern Mediterranean
Topical expertise: Active Listening, Dialogue, Connecting People, Communication Skills
Languages: English and Greek