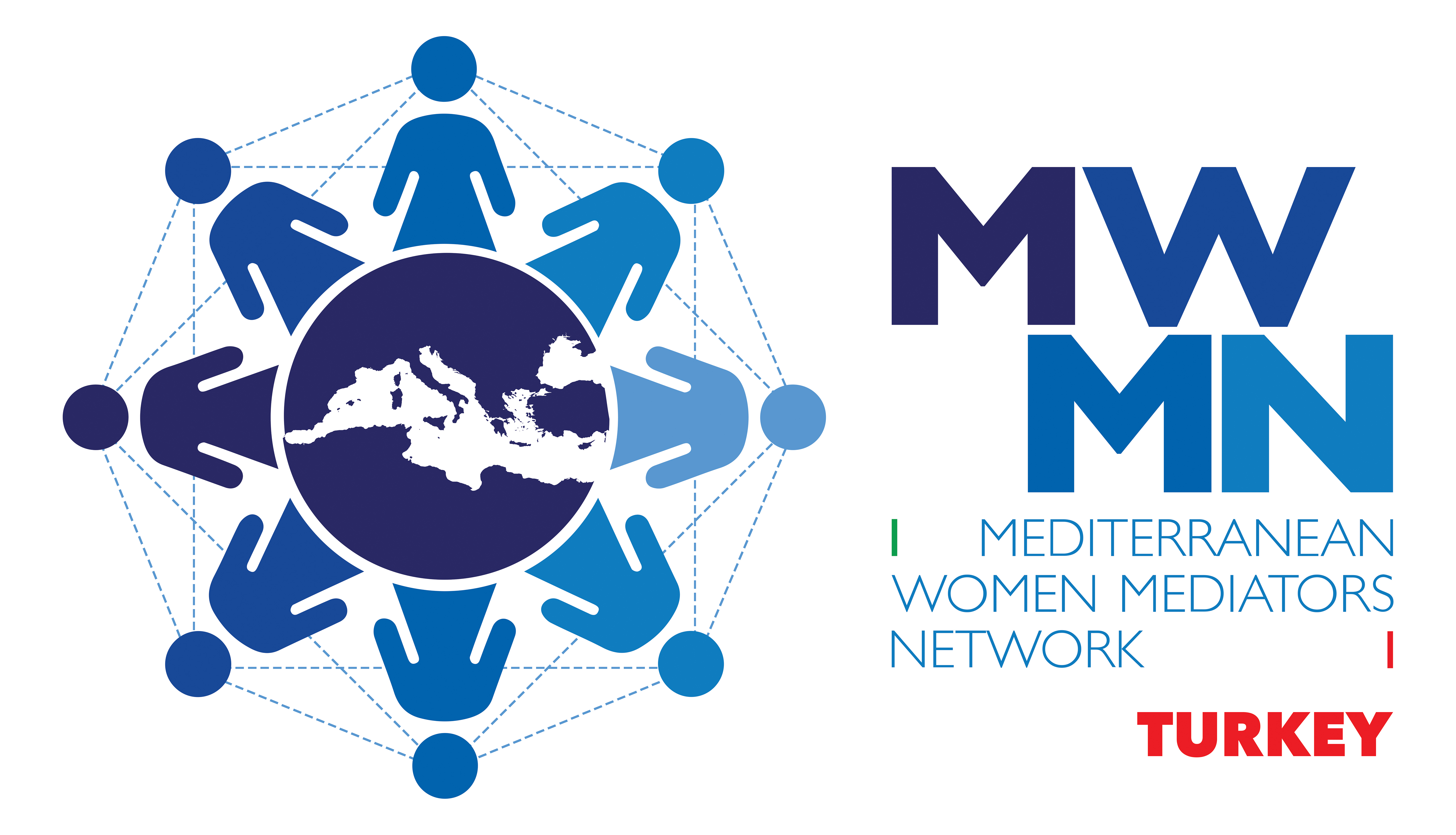 In January 2019, the Turkish members of the network met with women mediators across the country to discuss the possibility of establishing a MWMN local antenna. The meeting was an opportunity to debate issues concerning women's role in mediation and peacebuilding processes so as to foster the creation of a local community of women mediators in Turkey launching the antenna.
On June 29-30, 2019 the MWMN launched the Turkey Antenna gathering activists, experts and practitioners from across the country and internationally. The two-day event dedicated sessions ranging from a broader analysis of mediation and gender-inclusive mediation from academic and international organizations' perspectives, to local and regional examples of mediation and success stories.
The Mediterranean Women Mediators Network Turkey Antenna is an initiative, which aims to strengthen the role of women in the processes of mediation, negotiation and peace building and to utilize these mechanisms in creating a public discourse in this respect. The membership of the Antenna comprises women from Turkey with a wide range of affiliations, including members of civil society, academia, mediation and politics and have professional expertise in gender issues, conflict resolution and peace building. The Antenna, which is created under the international umbrella of the Mediterranean Women Mediators Network (MWMN), is not organically linked to any political entity or civil society organization.
The mission of the Antenna is to enable women mediators in Turkey to meaningfully participate in all phases of peace and conflict resolution processes in order to achieve gender sensitive conflict resolutions and peace building outcomes. In this respect, the Antenna aims to undertake relevant research and disseminate its findings, organize seminars and training sessions to enhance women's mediation capabilities and skills, and develop applied conflict resolution activities, including to foster partnerships and cooperation with other mediation and peace building networks nationally and globally.
In accordance with United Nations Security Council Resolution 1325 on Women, Peace and Security, women's role in mediation and peace building are well recognized and acknowledged by member states and international institutions. However, in Turkey, women's peace initiatives are not sufficiently visible, yet, as emphasized by 1325, women can make significant contributions to gender equality and sustainable peace.
The antenna was founded, in June 2019, by a core group comprised of around twenty women representing different sectors and backgrounds in Turkey. Members include experts and academics working on gender, mediation, conflict resolution as well as practitioners of mediation such as lawyers and other professionals like journalists and women civil society leaders. At the moment the antenna is not accepting new memberships but discussions on criteria for membership are ongoing and will be announced later.