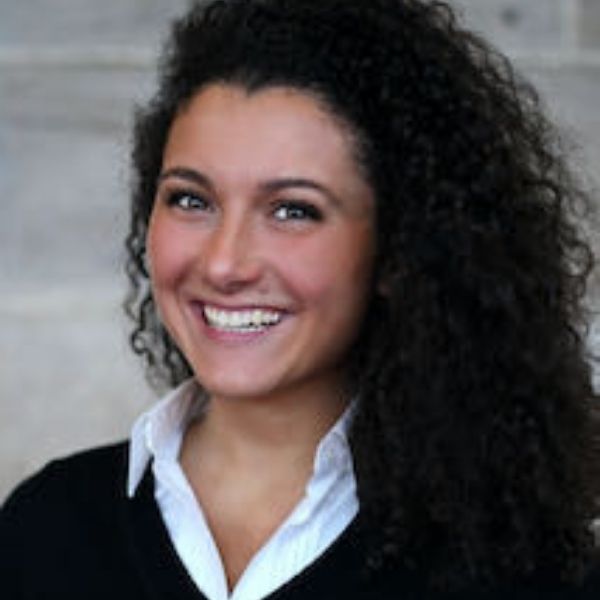 Claudia Maffettone is the Track II Mediation Program Manager at Search for Common Ground. She has led over 35 dialogue initiatives in support of US-Iran and US-Russian relations, the Syrian peace process, demining in Libya, and of broader inclusion in peace processes. She is an advocate for the advancement of the practice of mediation and leads an international consortium to support African insider mediators and their engagement in high-level processes. She is an experienced mediator, trained at the US Institute of Peace, PATRIR, Harvard Law School, and the New York City Bar. Previously, Claudia worked at Soliya, a pioneering organization in the field of virtual exchange and intercultural dialogue, advancing partnerships with educational institutions, NGOs and CSOs in the MENA Region, Asia, Europe, and North America. Claudia holds a BA in International Relations and Diplomacy from the Universita' degli Studi di Napoli 'L'Orientale', in Italy, and a MA Conflict Resolution from the University of Bradford in the UK, where is studied as a Rotary Peace Fellow. Through her work, Claudia has had the opportunity to learn that while only a small number of women are mediators, signatories or negotiators in peace processes, the engagement of women in mediation makes peace agreements all the more likely to succeed.  Thus she is eager to ensure those numbers increase and that the women at the table may be equipped with the best tools to make a meaningful difference and increase the sustainability of peace agreements.
Karma Ekmekji is a Mediation Advisor with UN Women. She is also a Senior Policy Fellow at the Issam Fares Institute for Public Policy and International Affairs at the American University of Beirut and the Lead Advisor on their Women, Peace and Security initiative. Prior to this, she was the International Affairs and Relations Advisor to former Prime Minister of Lebanon Saad Hariri, where she served as the focal point for all international dossiers for eleven years. Before joining PM Hariri's office in 2009, Karma was the National Political Officer at the United Nations Special Coordinator's office in Lebanon where she briefed the Special Coordinator on political
developments and strengthened the office's network base with Lebanese political parties. She had also served at the UN Secretariat's Department of Political Affairs in New York.
Karma worked as a policy analyst for the International Foundation for Electoral Systems (IFES) tasked with conducting extensive research on electoral systems and reforms and with providing technical assistance to various regional Government agencies. She was present at the Doha Agreement in May 2008 to lobby Lebanese political parties to introduce reforms to the electoral law.
Stemming from a strong interest in empowering women in the field of diplomacy, peacemaking, mediation and negotiation, Karma founded the #Diplowomen initiative to share knowledge, develop mentorship opportunities and strengthen networking in this field. She is also the host of "The #Diplowomen Podcast". She is a member of the Mediterranean Women Mediators Network and a member of the Global Alliance of Regional Women Mediator Networks, which she participated in launching during the 74th UN General Assembly in New York.
Karma, a lecturer in International Affairs and Women Peace and Security, was selected as a Munich
Young Leader in 2020. She was also selected to take part in the European Union Visitor's Program in
2019 and is a member of the Aspen Global Leadership Network. She is an advisor and member of the
Executive Board of the Intisar Foundation.
Karma is also a member of the British Government's International Leaders Program and a "Personalité
d'avenir" – selected by the French Ministry of Foreign Affairs. In 2012, Karma was named one of the top
99 foreign policy leaders under 33 years of age by the Diplomatic Courier.