Hafida Benchehida, Senator of Algeria, is an active member of several networks. She is a founding member of the Arab Women Parliamentarian for Parity and Equality for which she is in charge of international relations; and of the Mediterranean Women Mediators Network. She is also a member of the International Civil Action Network for women rights, peace and security (ICAN) and of the Women Alliance for Security Leadership (WASL). As a Parliamentarian, she was deputy chair of the Legal Affairs and Human Rights Committee of the Senate, and also member of the Foreign Affairs Committee and of the political Committee of the Parliamentarian Assembly of the Union for the Mediterranean, in charge of Human Rights and security issues. Additionally, during her career as an international interpreter she attended major international conferences including the Non Aligned Summit, G77 or G8 summits, OPEC or AU, IMF or UNEP/UNIDO focusing on numerous international issues. Her engagement in mediation stems from her participation in the UNWomen mission in Libya to meet local women parliamentarians; where she further acknowledged the need for dialogue and acceptance of a different position, opinions, approaches. She has also attended 2 mediation trainings with CITPAX Toledo Center in Spain for which she is now also an advisor. Her main interest is the role of women in preventing violent extremism and de-radicalization, especially in the Maghreb and Sahel and women Morchidates with special religious training to offer a counter narrative to potential radicalized youth.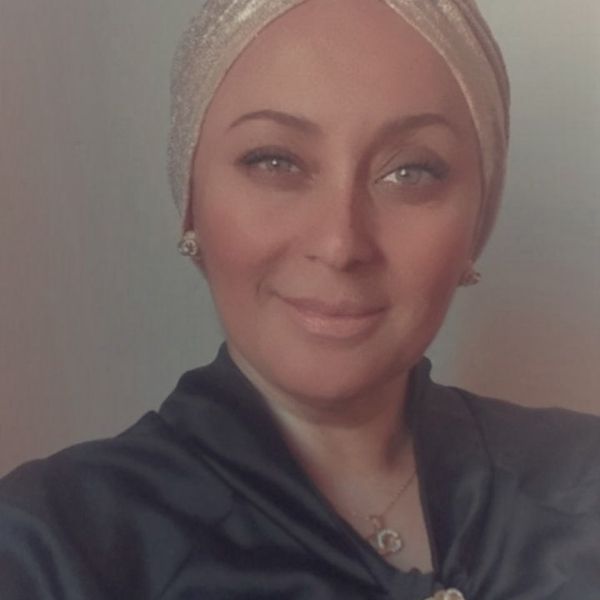 Karima Megtef is a doctoral student, teacher, researcher, and gender and radicalization expert. Her commitment to the Mediterranean Women Mediators Network is to raise her voice to promote peace and women's empowerment. As a victim of Terrorism (the Black Decade when 10 members of her family were killed) it is a question of honouring the memory of her 6 sisters kidnapped by terrorists and those of all the victims by bringing their stories to life and share her experience of reconstruction and mourning.
She is a founding member of the OAF (Algerian Observatory for Women) and a member of the ONVT (national organization of victims of terrorism).  Former executive in charge of study and synthesis, she held the position of central director in charge of the status of women. As a member of ANMJA (National Association of Algerian Judicial Mediators) she is in charge of communication and cooperation. Ms. Megtef is an active member of many networks and commissions on peace promotion, fight against violence, extremism, and radicalisation at both national and regional level. She provides consultancy for the OECD (Organisation for Economic Co-operation and Development). As a gender equality and women's rights activist, she has attended the Seminar of Panafrican Network of the Wise in Algeria on the occasion of the establishment of the African Network of Women Mediators FemWise-Africa.