Anna Cervi is an Italian national with ten years' experience with International Non-Governmental Organisations in Syria, Pakistan, Afghanistan and Darfur, supporting peace and reconciliation processes through humanitarian interventions. In Syria since 2015, she is currently serving as Country Director of the Norwegian Refugee Council, where she represented the INGO community in Damascus for over four years, being their spokesperson at the Senior Official Meetings on Syria and the Protection Rapporteur for the Brussels III conference on Syria. She holds a degree in Development and Cooperation Studies from the University of Bologna and a Master of Science in Forced Migration from the University of Oxford. She further developed her expertise in negotiations and peace mediation at the London School of Economics in 2017 and at the Peace Mediation Course by the Swiss FDFA in 2018. She became a member of the Mediterranean Women Mediators Network in 2019 to further contribute to playing an active and transformative role on gender equality, peace and security.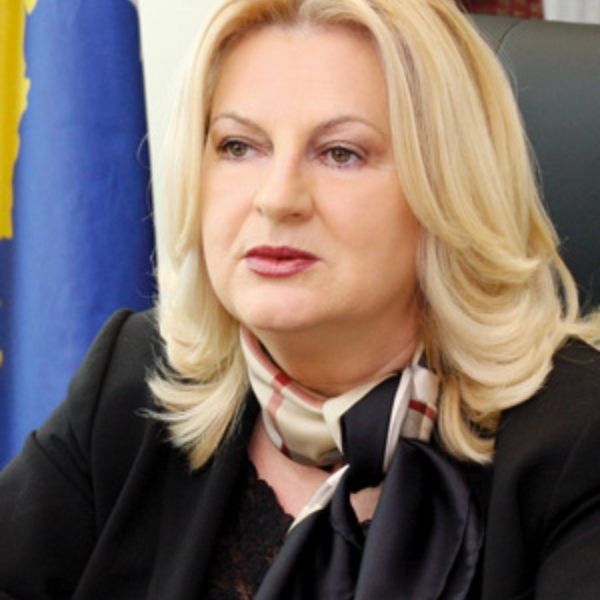 Edita Tahiri is a key founder and leader of the movement for independence of Kosovo. She was Deputy Prime Minister, Minister of Foreign Affairs for ten years during the hard times of Kosovo's liberation (1990-2000), Minister of Dialogue, Minister of Public Administration, Peace Negotiator and Member of Parliament in five terms.
She has a long-standing experience in foreign policy and security, international relations, conflict resolution, international peace negotiations and post-conflict transitions. She is a distinguished peace negotiator and chief negotiator for Kosovo and the Balkan region with about 30 years' experience. She is recognized as the only woman peace negotiator in the Balkans participating in the international peace processes such as the Rambouillet International Peace Conference on Kosovo (1999), Pre-Rambouillet Peace Negotiation (1998), London Conference on Disintegration of Former Yugoslavia (1992) and Chief Negotiator of Kosovo at the EU facilitated Dialogue on normalization of neighborly relations between Kosovo and Serbia (2011-2017). As the Chief Negotiator of Kosovo in the EU mediated peace talks with Serbia, she is the signatory of first ever-reached agreement between Kosovo and Serbia, after 20 years of peace talks.
She is dedicated to empowerment of women and WPS agenda and has been serving as Chair of the Regional Women's Lobby in South East Europe for the past 14 years. She is a member of the Women Waging Peace Network.
She is a graduate of Harvard University, John F. Kennedy School of Government with a Master's Degree in Public Administration with a major in international relations. She holds a PhD in Political Sciences focused in the international state-building from Prishtina University in cooperation with SAIS Johns Hopkins University. She is a Fulbright Scholar and a graduate of George C. Marshall European Center for Security Studies.