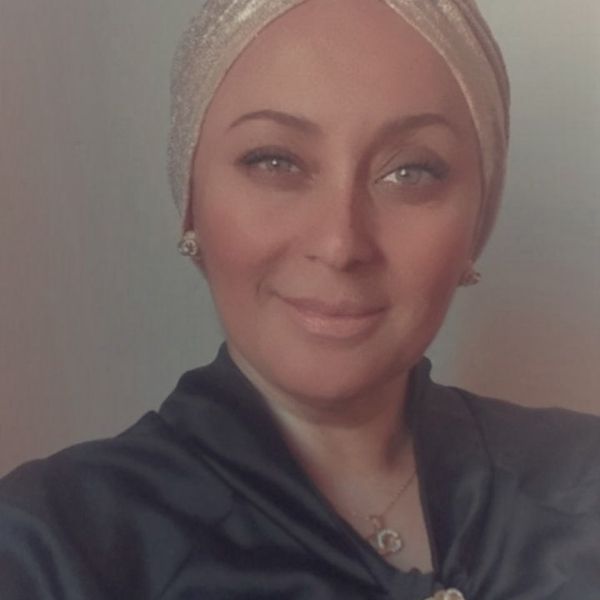 Karima Megtef is a doctoral student, teacher, researcher, and gender and radicalization expert. Her commitment to the Mediterranean Women Mediators Network is to raise her voice to promote peace and women's empowerment. As a victim of Terrorism (the Black Decade when 10 members of her family were killed) it is a question of honouring the memory of her 6 sisters kidnapped by terrorists and those of all the victims by bringing their stories to life and share her experience of reconstruction and mourning.
She is a founding member of the OAF (Algerian Observatory for Women) and a member of the ONVT (national organization of victims of terrorism).  Former executive in charge of study and synthesis, she held the position of central director in charge of the status of women. As a member of ANMJA (National Association of Algerian Judicial Mediators) she is in charge of communication and cooperation. Ms. Megtef is an active member of many networks and commissions on peace promotion, fight against violence, extremism, and radicalisation at both national and regional level. She provides consultancy for the OECD (Organisation for Economic Co-operation and Development). As a gender equality and women's rights activist, she has attended the Seminar of Panafrican Network of the Wise in Algeria on the occasion of the establishment of the African Network of Women Mediators FemWise-Africa.
Sophia Papastavrou is a citizen of Canada and Cyprus and spent her formative years in Dominican Republic and Ghana before immigrating to Canada. She holds a Ph.D. in Social Justice Education at the Ontario Institute for Studies in Education of the University of Toronto. Her dissertation entitled: Women's Organizations for Peace: Moving Beyond the Rhetoric of the Cyprus Problem was the result of over 7 years of field research in a frozen conflict zone. She has previously worked on consultancies with the OSCE Mission to Croatia, the World Bank, and the United Nations. Sophia held the role of Gender Technical Lead at World Vision International Middle East and Eastern Europe covering fragile states and the Syria Response. Prior to holding this position, she led the Gender Learning Hub, including management of the Gender Based Violence Regional project. Sophia was a speaker at TEDx Nicosia Women in 2015 and recently, worked with women's civil society to co- create the first White Book of Best Practice on UNSCR 1325 on Women, Peace and Security in Cyprus. She was selected as part of the She-Experts initiative by the Mediterranean Institute of Gender Studies (MIGS) aiming to enhance the visibility and impact of women in their professional capacity.  She joined the network because of her commitment and passion for women in peace building specifically building gender data and gender assessments to inform gender transformative approaches to meeting the WPS mandate.